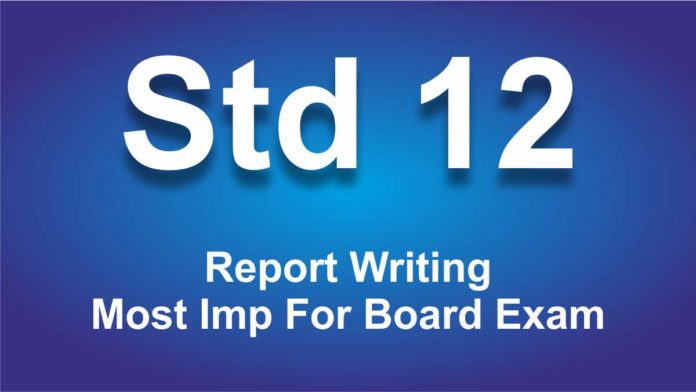 How do you Celebrate the world environment day. Write a report on it.
Celebration of the World Environment Day
The world environment day is celebrated on 5th June every year. It was announced by United Nations General Assembly on 1972 to celebrate this day as world environment day. The name of my school is Smt R J Kaneriya Girls High School, Junagadh and we also celebrate this day great enthusiasm.
A Tree Plantation drive was organised at our school on the mark of the World Environment day. All the students of Eco ab, NCC Wing and NSS Unit Planted saplings on the occasion.
Manjulaben Fuletra, Principal of school, interacted with the students and spoke about the to the environment. Students raised slogans and displayed Posters regarding different environment issues.
Potted Plant were added to the school garden and students were encouraged to participate in drawing and poster making competitions with environment -related topics with their parents.
Kind also enjoyed Pot-making and other activities organised to help students understand the importance of the three P's Protect, Preserve and promote 'mother earth'. Students and staff participated in Plantation drives to make their surrounding green. The Theme resolute for the World Environment Day
2017 is 'one planet. Consume with care' To make the day, the school also organised a 'nature walk for the students Who Were exhorted to plant more trees in their surroundings.
To add more colours the day 'Best out of Waste' activity was also held, students used waste material to showcase their
creativity. Shri Mohanbhai Patel, the managing trustee of the school also joined the students in the 'go green' effort. Really We celebrated the day with the go green activities and enjoyed lot.
prepare a report on the Sports Festival celebrated at your school.
Celebration of Sports Festival
Yesterday the Sports Festival was celebrated in our school with great enthusiasm. It started at 1-30 a.m. Different games and sports were arranged for the students of the school. Our sports teacher Mr. Vala wished us all the best. Then our principal Shree Joshisir advised us to play in free and
fair atmosphere. Then our chief guest famous cricketers Cheteshwar Pujara waved the flag and started the Sports Festival.
First of all, 100 meter race was started. About 34 students took part in it. Devji Sodha of 10th A won the race. Then there was also lemon race, the spoon race etc. These games were mainly arranged for girl students.
High jump, long jump and pole jump were also held. Team games like football, basketball, cricket were also played. I was the captain of our 10th B cricket team.Our team won the final by 30 runs. I was awarded the Man of the Match. Our teachers were the umpires and the referees for the day.
There was a festive like atmosphere. The mayor, Mr.Bharat
Patel was the chief guest. Almost 100 students participated in the competitions. Winners were given medals and certificates by the chief guest. He congratulated the winners and encouraged the rest participants. Thus, the programme came to an end.
You visited an old age house in your city last week. Prepare a short report on it.
Visit to an Old Age House
June 11, 2017
Junagadh
Old age houses are all over the world. We visited an old age house in my city last week. Best old age home the people were lost, lonely and unhappy. Nobody, not even science can explain the love, bonding and affection between a mother and child. Every mother wants her children happy, but when she finds that she is a lond in her children's life.
She wants her children to have the best that she could afford, To obtain this she works hard for most of her life. Sometimes she goes hungry to feed her children. When her children have grown up she wants them to spend some of their free time with her.
But when she is pushed into an old age home, she feels very sad. She tries her best to adjust to the surrounding, talk to the people who are strange and unknown to her.
When I visited an old age home, I got to that being old is not easy. I could actually see the pain and loneliness in each person's eye. Our classes were divided groups of ten. Each group was accompanied by a warden.
We were taken to each ward which was having of three to four beds. We were not taken to some wards because there were mentally retarded people. We had taken some daily used items like worn clothes, bed sheets, bedspreads, fruits, snacks etc.
They were very happy talking to us. There was a person who could draw very well. We asked her how she landed up there. She told us such a shocking story. I want to share my views. She was from a very well bred family.
She had a son on whom she had a lot of hopes. But he took all her jewellery, money and property worth one crore. He deserted her so she came to the old age home. This was a very shocking story. She told that she had never expected this from her most beloved son.
Really, we felt that the old age home is a taboo on the civilized society. We took oath that we will take care of our parents in future.
Write a report for the newspaper to describe 'the tree plantation week' you celebrated at your school.
The Tree Plantation Week
September, 20, 2016
Surat
Our school recently celebrated the "Tree Plantation Week". It was decided to celebrate it from September 11 to September 18. The chief guest was the Mayor of Surat. He inaugurated the Tree Plantation Week at 9 a.m.
It was decided to plant hundred and one trees in the school campus and other two hundred and one in nearby areas. The required pits for the plantation were dug by the students of our school. All the students and the teachers planted the trees to gather.
The next day a drawing competition was held in our school. The students drew, the pictures of natural scenes, forests,
mountains, floating rivers etc. On the third day there was a composition competition on "The Importance of Trees". The elocution and other competition were held on the following three days. On the last day of the week, an exhibition was held in our school. Many people of the city, students, their guardians visited our school.
The journalists and the photographers also came to collect the information. The Winners of the competitions were given away the prizes by our principal.
There was a farewell day in your school. Prepare a report about it.
Farewell Function
25th February, 2019
Bhavnagar
There was a farewell day in our school for the students of class-X and XII The function started at 8-00 a.m. Mr. N.G Vyas, the DE.O. was invited as the chief guest. The function started with our school prayer. The eco-club teacher Mr.Avaiya gave the welcome speech. Then the students of IX and XI expressed their feelings.
The teachers also gave blessings to the parting students in their speech. They also wished them 'Best of Luck'. Our principal Mr. Rathod gave a small, inspiring and thoughtful
speech. Then the D.E.O. sir gave some necessary instructions and tips. The students of class-X and XII showed their gratitude for the teachers and students. They expressed their feelings in their speech.They also promised to do their best in the exam and intended to take up a bright career. In the end.
group photograph was taken. All dispersed after light meal.
There was an Aids Awareness Campaign held at your school. Prepare a report about it.
Aids Awareness Campaign
15th January, 2019
Vinay Vidyamandir High school,
Bhavnagar.
Vinay Vidyamandir High school, Bhavnagar arranged an Aids Awareness Campaign yesterday. First, there was a meeting of the teachers and students held in the assembly hall of the school. They decided that the campaign should be held with great effect. There was an exhibition held in the hall.
The charts and models about AIDS awareness were displayed on the walls. The specialist doctors gave speech about the AIDS Awareness. They advised to live a disciplined life. Then the audience asked many questions regarding the disease.
The students asked interesting questions related AIDS.They asked about how it spreads and what are the DOs and DONTs. The doctors satisfied their queries.
Then Mr. Raval, the principal expressed a vote of thanks to the doctors and the audience. Then there was a big rally organized in our area. The students walked three kms with various banners and posters like KNOW AIDS FOR NO AIDS'. Thus the campaign came to an end. Really, it was very fruitful.
There was a fire in your neighbourhood. Write a short report on the fire and rescue operation you witnessed.
Fire and rescue operation
May 12, 2019
Rajkot.
Last night, there was a fire accident in our area. It was 10 o'clock. We were about to sleep. I was reading a book. Suddenly, we saw smoke entering our room. We wondered from where it was coming. We went out in the open ground. The smoke was coming out of the nearby house. The house
had caught fire. The neighbours were crying loudly for help.
They began to take out costly things. People came quickly for help. Some helped to take out things quickly while others were bringing water and throwing it on fire. People brought more buckets from their houses and used them for putting out water. Someone called FIRE-101. Children were also working very hard to put out fire.
Meanwhile the roof fell down on some of the men working there. They cried out in pain. People rushed there and brought them out. In between, the fire fighter arrived blowing a siren. They acted very quickly. They set their big ladder quickly and threw water out of big houses.
They pumped fast the water in the flames with their hoses. The fire men saved people out of fire. They did their best to control and extinguish fire. It took almost two and a half hours to control and finally put out the fire.
They struggled hard and heroically. Two persons and one fireman were injured. They were taken to the hospital immediately, Many people received burns and bruises. They were given first aid treatment, In the end, it was well saved and no life loss of anybody.
You have visited a book fair recently with your friends. Write a short report it.
Visit to a Book Fair
July 13, 2018
Bhavnagar.
There was a book fair of renowned publisher companies in our city. It was held in the Town hall. We visited it last Sunday. The gate was decorated with large posters. There were about
130 stalls by various publishers. They offer various discounts and cash backs on buying of books and magazines. There were many posters and card boards displaying these schemes.
Many people were moving from one stall to another looking for the books of their interest. The stall keepers wear showing
them books. There were books on different subjects like cookery, health and hygiene, history, geography, science and technology, diet and exercises, yoga, literature, poetry, politics, arts etc. There were books in various languages also.
There were also many CDs and DVDs available on various subjects.They were latest on their subjects. We also bought five English novels because I like novels most. Really, it was a memorable visit for us.
Prepare a short report on a quiz competition held at your school.
A Quiz Competition
July 20, 2018
Shalimar School
Surat.
There was a quiz competition in our school last week. The final of the quiz competition was held on Sunday evening. The final was played between two teams: India and Bharat. There was tough competition between the two teams. Mr. Bhal, the English teacher was the quiz master and Devang Joshi, a senior student was the scorer. The questions were prepared by a panel of teachers.
Tables and chairs were set on the stage for the final.The hall was over crowded with students. There were three rounds. The first round was the general round. Both the team got equal points. The second round was the buzzer round.
The quiz master asked four questions. Both the team got the same score. At last, the third and final round started. It was a the visual round.
Team India made mistake and team Bharat was ahead with 10 points. So team Bharat won the quiz competition and became the Champion. The principal Mr. P.M.Mehta gave away the prizes. Students applauded for the winners and runner ups. It was really a very inspiring programme for all of us.
You have celebrated the Independence Day with great joy at your school. Prepare a short report on it.
The Independence Day
August 20, 2018
Nutan Vidyalaya
Visnagar.
15th August is our Independence Day. We got our freedom on that day in 1947. This year we celebrated it with great joy and fervor. Our school ground was decorated with tri-colours.
All the students and teachers were gathered on the ground at 7.30 a.m. An old freedom fighter Shree Hargovind Das hoisted our national flag at 8 a.m. The national anthem was sung by school band.
We joined it with full attention. Then the freedom fighter spoke about our freedom struggle. Nancy Chauhan,a student of 9 A sang a song 'E vatan mere abaad rahe tu…She sang it very sweetly and emotionally.
Then Jaydip Makwana of std. 10 B spoke about Shahid Bhagat Singh. It was a very nice and inspiring speech. The best cadets of scout and guide were given medals for their brave acts.
The winner of various competitions throughout the year were also awarded with prizes. There was also a parade of N.C.C. Sweets were distributed at the end of the programme. Really, it was a thrilling event for the students.
Prepare a short report on a Blood Donation Camp held at your school.
Blood Donation Camp
February 21, 2019.
M.J Doshi High school,
Vallabh Vidyanagar.
There was a blood donation camp held in our school last week. The camp was held by Red Cross. It was held in order to help the victims of various accidents and serious patients of
Thelesimia and blood cancer. The camp was held in the assembly hall of our school. The parents and guardians of students were informed through s.m.s. Press notes were given in newspapers.
The neighbouring area was informed orally. The camp started at 9 in the morning. Our principal donated blood first of all. He also told parents and guardians about the importance of blood donation. Our teachers also didn't stay back. They also donated blood without any kind of fear. People of neighbouring area also joined this noble cause.
Apart from blood donation camp, a free camp was also held to check up the blood group. Doctors checked the blood group of each and every student. The blood donors were given coffee and biscuits. They were also awarded a certificate. Everyone appreciated our school for being a part of a noble cause.
Write a short report on how you prepared for your board examination.
How I prepared for my board examination
February 14, 2019.
Bhavnagar.
I have given S.S.C. Board exam recently. I am very much relaxed and free now. Let me talk about how I prepared for my board exam. I got up at 4.30 a.m. everyday. I got ready and started reading at about 5 a.m. I read till 7.15 a.m. Then I took breakfast and went to coaching class. At 9.45 a.m., I returned from classes and did my homework.
Then at 10.30, I got ready and went to school. I had my school from 11 to 5. Then 1 played with my friends for an hour. At 6.30 p.m., I started revision of any one subject. At 9, I took dinner. I watched TV for half an hour. From 9.30 to 10.30, I solved part A of one subject.
This was my routine throughout the year. I also used various techniques for memorization. I also read the text books three tomes to understand the topic completely.I ate simple food and avoided junk food for all the year.
My teachers and parents were always ready to help me. My parents provided me with a separate study room. I used to read and prepare there. I also took help of my friends. They solved my problems. That was how I prepared for my board exam.